SKU: SD-25697
Round Star of David Necklace 18k Gold filled
$84
This unique Star of David Necklace Round Pendant with a Sacral Star is handcrafted from 18k Gold filled or Sterling Silver. The manufacturing process involves unique techniques that are different from conventional methods with using Art clay and Gold leaf 22k. The necklace is perfect for any Bat Mitzvah gift, Jewish holiday gift, a thoughtful Mother's Day present, or even a special wedding gift.   Perfect for everyday wear or special occasions, this necklace is sure to become a treasured part of your jewelry collection.
Necklace Size Guide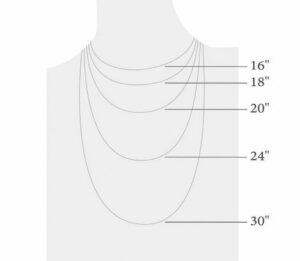 | | |
| --- | --- |
| US | EU |
| 16 Inches | 40 cm |
| 18 Inches | 45 cm |
| 20 Inches | 50 cm |
| | |
| --- | --- |
| Chain length | 16.5 Inches, 18 Inches, 20 Inches |
| Chain type | |
| Pendant height | |
| Pendant material | |
| Pendant width | |
| Style | |
The six-pointed star is an ancient Jewish symbol, from Kabbalistic perspective two superimposed triangles convey potent spiritual defense. According to legend, king David bore this sign on his shield.
Give your relatives and friends a hand-made gift from the holy city of Jerusalem. This artisan jewelry brings ancient Jewish wisdom and protection. This is not only a jewel that reminds you of special moments in your life, but also a magical talisman to attract luck, good health and prosperity.We pay special attention to the colors of our items. Our jewelry is dominated by shades of blue, green, turquoise and olive predominate. These hues, according to the secret Kabbalah, protect from the evil eye and other bad influences. This is why in ancient cities of Israel such as Safed, Acre, Jaffa and Jerusalem, once gathering places for occult wisdom, windows and doors are often found painted in the shades of aquamarine, blue and turquoise. And so in our jewelry these colors are used for more than just decoration – our items are created to be protecting lucky charms.
It takes 3-4 working days to make the item;
Our free worldwide shipping gets the item to you in 14-20 working days;
FedEx or UPS express delivery costs $15 and takes 3–5 working days;
Express delivery anywhere is free for orders of $200 and above.
Refunds and returns
Refunds and returns are accepted for 14 days from the package's arrival, minus the shipping costs. For refunds you need to send the item to us with a tracking number. Once we have received the item and checked its condition, we will refund you the cost without shipping. Feel free to contact our customer support at this link with any questions.
Packaging
All our products are sold in gift packaging, nice to receive and gratifying to give. You can also write the text of congratulations, and we will write it on our brand-name postcard.
Crafting
We make our items by hand from sterling silver or 14K gold filled. To fill with color, we use a unique art clay, which is heat treated using a special technology. The item is covered with see-through enamel for gloss and protection against oxidation and discoloration.
Warranties and use tips
Our products come with a long-term warranty if properly used.
We recommend avoiding contact with chemical agents, chlorinated pool water and sea salts.